During the past 10 years I have taken note of what has and has not worked. During the pandemic, I decided to apply what I have learned over the past decade to renovate both the space and program. With over 2000 sqft of indoor space and 3000 sqft of outdoor space, Olio provides the spaciousness of a commercial centre with all the comforts and calm of home-based centre. Truly the best of both worlds.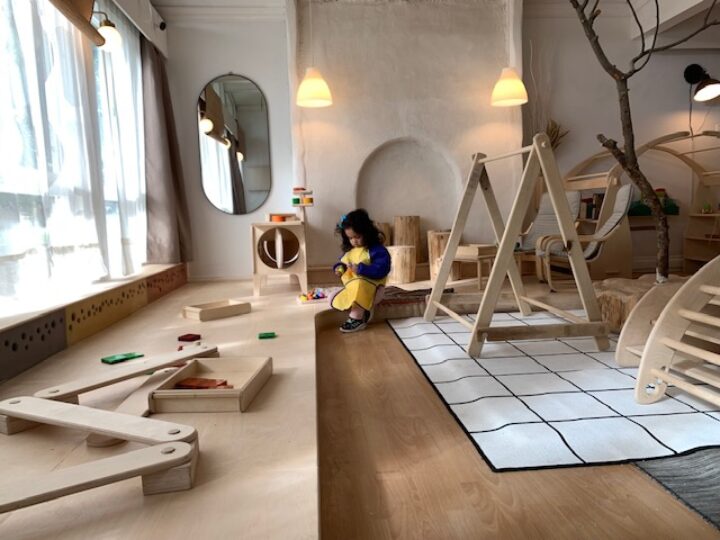 Olio's first decade began in 2012 as solution to the lack of Vancouver, metropolitan-level quality care in Surrey, BC. As we reach the end of our first 10 yrs, I'm excited to enter the next phase of Olio!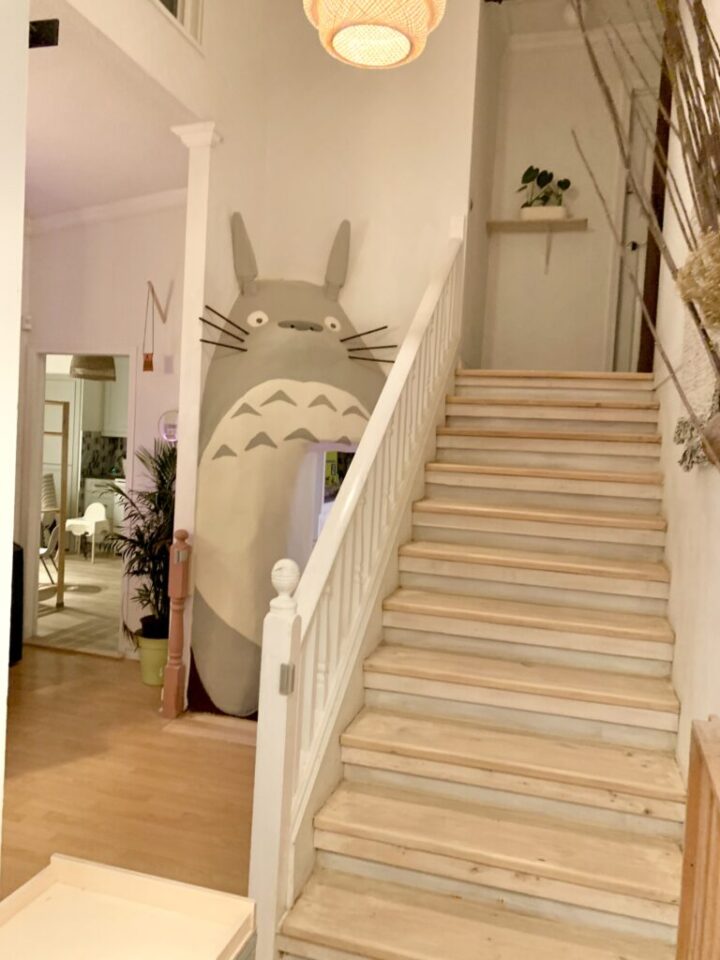 Our Space
Where Wabi-Sabi meets High-tech.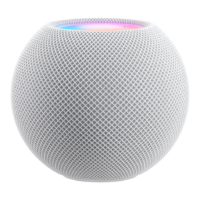 Wabi Sabi
A Japanese design philosophy where natural textures and shapes are valued for their ability to encourage calm. Our space emphasizes natural, found elements such as hard-woods, plaster, and plants to create a warm inviting space for kids to play and learn.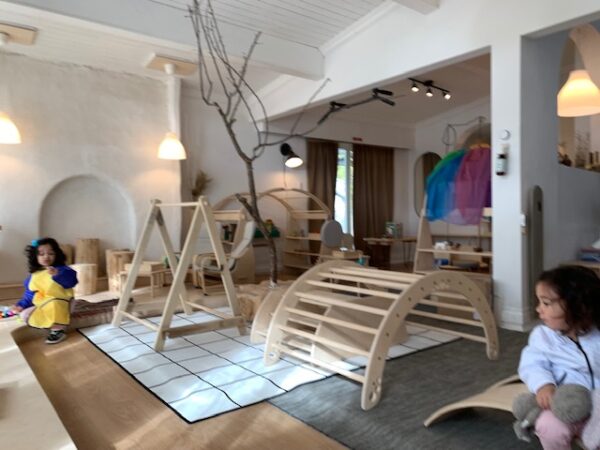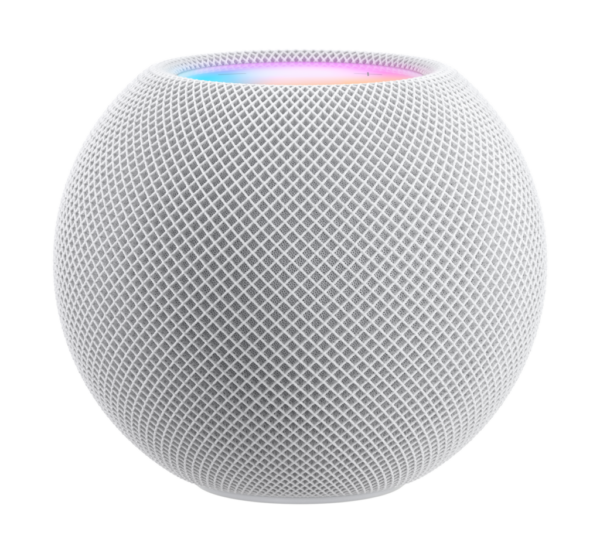 Hey Siri!
Powered by Siri's Homekit, smart lighting automatically brightens, dims, and changes hues, based on the program's schedule, while whole house speakers automatically shift the soundscape, helping to reinforce the daily rhythm. True HEPA filters are scheduled to power on regularly to maintain clean healthy air. 
Safety
Olio is kept secure from fire, flood, and unwanted visitors via a security system that notifies staff of unlocked doors and suspicious movements. Security is enhanced with hardwired & wifi-enabled smoke and flood sensors, as well as discrete security monitors, creating peace of mind for staff and parents alike. All safety alerts are subtly sent to the manager's smart-watch, out of sight of the children gaze.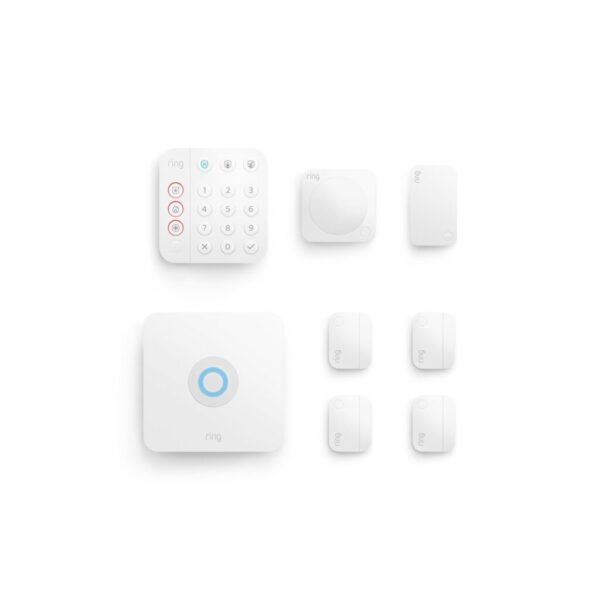 Play-based Emergent Curriculum.
In the most traditional sense, children learn by reading and writing. At the pre-k age, children learn "academic skills" by mastering the precursors to school-age skills. For example, before they learn to grip a pencil, they strengthen their fine-motor skills by creating play dough sculptures, by painting, or by using tweezers to pickup wooden beads. 
Schemas
Children use patterns of repetitive behaviours to learn new skills. You might observe your children stacking rocks over and over again, or repetitively dumping toys down the slide. Keeping these concepts top-of-mind allows staff to guide a simple 5 minute activity into a longer more complex one with more learning opportunities. 
Children learn that objects can be moved from one place to another, such as moving play-doh from its container to the table.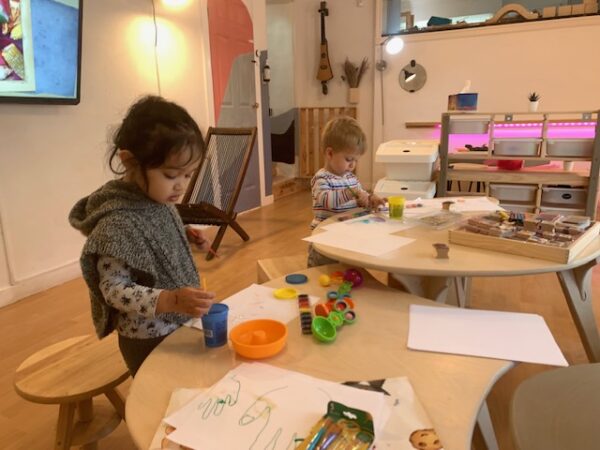 Affordable rates for a premium program.